Unit-Header®
Manifolds machined from factory stock Stainless Steel & Aluminum materials without welding for timely delivery. Every thread inspected to conform to NPT-ANSI/ASME 1.20.1 standards.
INSTRUMENT & SUPPLY MANIFOLDS MADE OF STAINLESS STEEL OR ALUMINUM
CUSTOM-MANUFACTURED FROM STOCK MATERIALS FOR QUICK DELIVERY
FACTORY-MACHINED TO CUSTOMER SPECIFICATION
THREADS MACHINED & 100% INSPECTED TO CONFORM TO NPT-ANSI/ASME 1.20.1
SPACE SAVING COMPACT DESIGN WITH NO WELDING
1" & 2" SCH 40 ALUMINUM MANIFOLDS – MAX. WORKING PRESSURE 150 PSI
1" SCH 40 304 & 316 STAINLESS STEEL – RATED WORKING PRESSURE 600 PSI
MINIMUM END OF MANIFOLD TO FIRST TAP: 1.5"
MINIMUM TAP SPACING: 1.5" – ALLOW FOR VALVE/FITTING ROTATION
ALUMINUM END CAPS & END REDUCERS FOR ALUMINUM HEADERS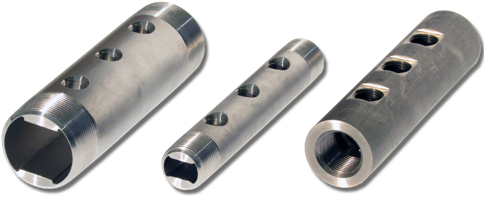 UNIT-HEADER® Catalog
Consistent quality translates directly to quick installations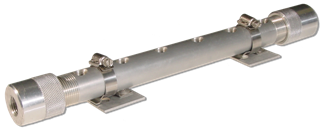 Request More Information
Use this form to get in touch with our sales department to find out more.
Sales & Service
(800) 421-9410
sales@jcwco.com