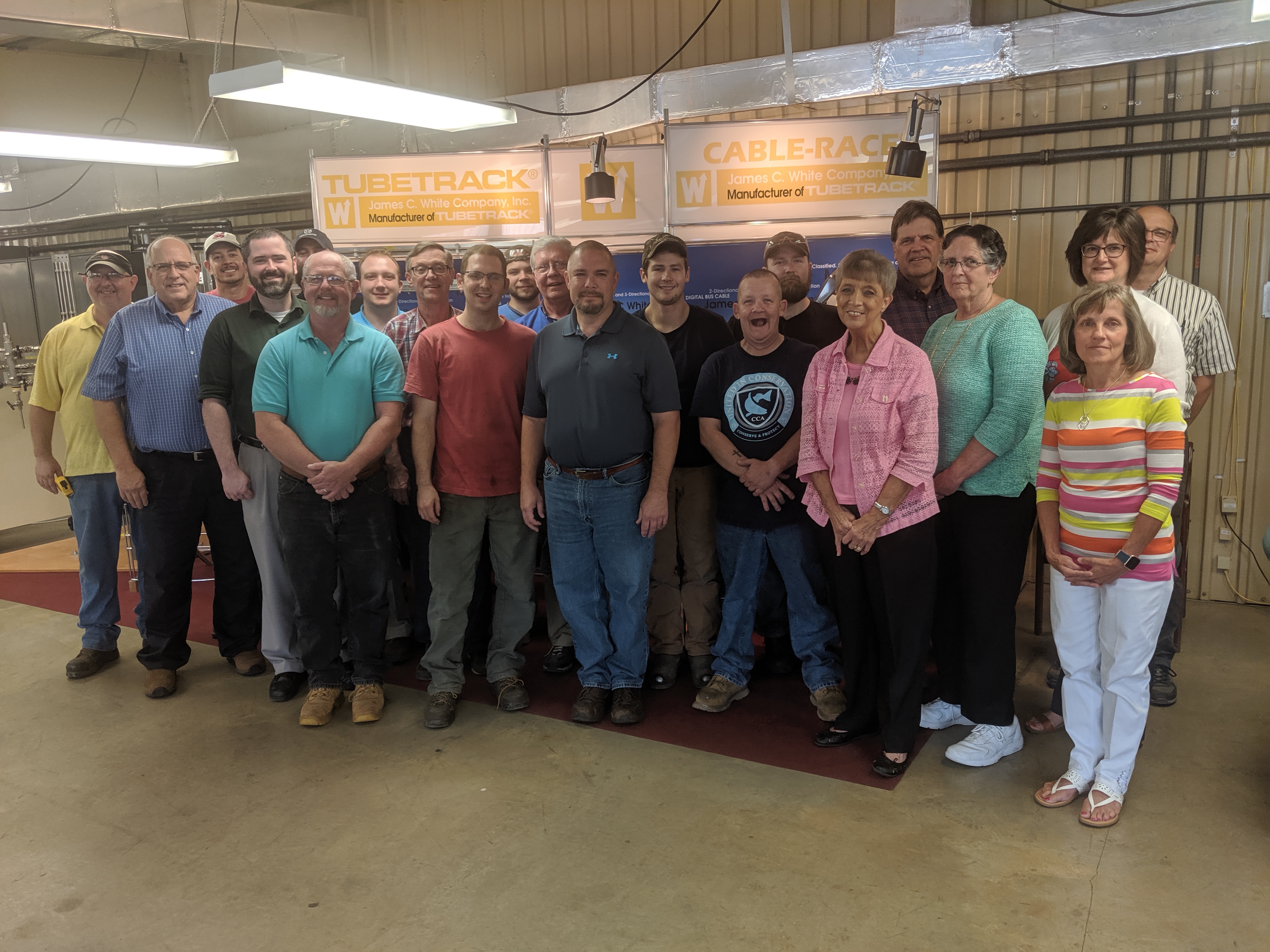 Company History
We began as a partnership in 1952 as a tubing, tube fitting, pressure gauge and valve distributer. Two years later Jim and Bettye White took the Company to a new level and began manufacturing TUBETRACK®, Jim White's design of the first use of a Tray Support System for instrumentation tubing. The TUBETRACK® Tray System was the first industrial category of Instrument Support Tray.
To this day we have maintained the culture of quality and attention to detail that Jim and Bettye White so deeply ingrained in our personnel. Jim White was well known for many "famous" mottoes he used to guide the company and which he passed on to the current generation of company leadership. One of those mottoes that still directs the company today is:
"Good business is business that is good for both parties."
Under the direction of Tom White, owner and president, we have made significant advances in new product design and manufacturing improvements since 2005. James C. White Co. is a growing, innovative manufacturing company with complete fabrication and machining capabilities. Although a small business, we have served some of the world's largest EPC firms and supplied materials on time to some of the largest industrial projects in the world.
We welcome opportunities to partner with you to solve your special instrumentation support needs. Over the years we have custom machined or fabricated numerous custom products which are not catalog-standard items. If you don't find what you need in our catalogs, please contact the factory. There is a good possibility we may already have a solution or can partner with you to provide one. Thank you for your continued interest in the James C. White Company.