Dedicated cable tray for instrument control installations
CABLE-RACE® is a complete support and protection system for low-voltage control, signal, data, and communication cables. This complete system has a ventilated bottom and uses 3/8″ bolts to secure all connections to maintain the conductivity necessary for UL classification and ultimate protection against any vibration.
CABLE-RACE® is available in four corrosion-resistant metals: hot-dip galvanized steel, natural finish aluminum, 304 stainless steel, and 316 stainless steel. CABLE-RACE® tray is manufactured in three channel widths: 2″, 4″, and 6″ and can be paired with a variety of fixed and adjustable tray connectors as well as secure hardware and cable clamps. Optional tray covers are available for applications that need debris or UV protection.
All Components of the CABLE-RACE® system are manufactured on-site at our factory in Greenville, SC, and are inspected for quality of fabrication detail, finish, straightness and appearance.
CABLE-RACE® Product Catalog
Dedicated cable tray for instrument control installations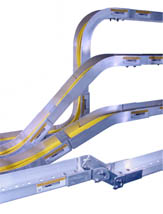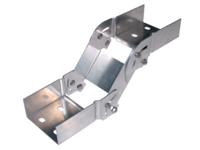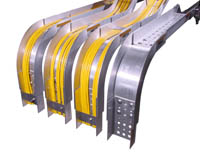 Request More Information
Use this form to get in touch with our sales department to find out more.
Sales & Service
(800) 421-9410
sales@jcwco.com